Instructions on how to install and change ringtones for Oppo A55s, A95, K9 Pro phones easily with your favorite song available in the phone's internal memory. The phone interface is constantly changing and becoming more beautiful and more functional, but it also makes you less difficult to use.
Oppo phone is a brand that many young people like to use because there is always a new and youthful design. The durability, battery life with long usage and few minor errors is also an advantage that makes many middle-aged people trust Oppo more than Xiaomi. In this article we will learn how to change the ringtone on this Oppo A55s and Oppo Reno 7.
How to install phone ringtones Oppo A55s, A95, Oppo Reno 7 Pro
Oppo phones use an operating system called Color OS that is customized from the Android operating system. Oppo has tweaked the interface to differentiate its phones from other brands. So the same running on Android 12 operating system, but each company has a different interface and the way to install ringtones is also different.
Before set ringtones, please visit here to download Oppo ringtones with the best music. The steps to change Oppo phone ringtones in 2021 - 2022 are as follows:
Step 1: Open the settings app (a gear icon).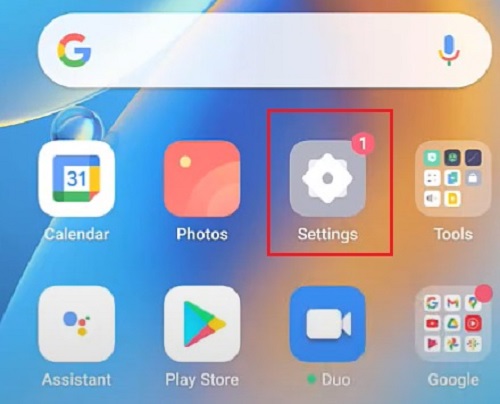 Step 2: In this Settings application, scroll and find the section Sound and vibration-> Ringtone.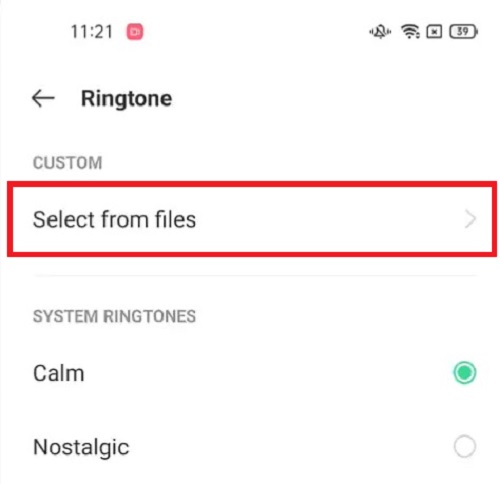 In this Ringtones section you will see a list of the default ringtones that Oppo has given you, which are System Ringtones. In addition, it also has an item called Custom, which allows you to choose a ringtone in addition to the above list. You can choose your favorite song files in Mp3 format that are in your phone's internal memory to be used as ringtones.
Step 3: Select Custom -> Select from file to select the existing Mp3 files in your phone. Download your favorite songs and music to enjoy what the Android operating system has to offer.