If you own Vivo S10e and Vivo v22 phones, you can change the custom ringtone with an Mp3 song very easily. All vivo phones that are using FuntouchOS android operating system can change the ringtone very easily as below. It includes phones like: Vivo y3s, v21, vivo y12s, Vivo X70 pro plus, y12G, Y33S, Y21G, V22, Y22G, v23e…. The steps are as follows:
Step 1: Open the Music app, this is an app that lets you play Mp3 songs inside your phone. It will display all the songs in your phone and allow you to set it as your ringtone.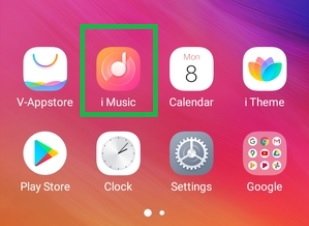 Step 2: Play the song you want to set it as ringtone. Next, Touch the 3-dot icon and select Set Ringtone.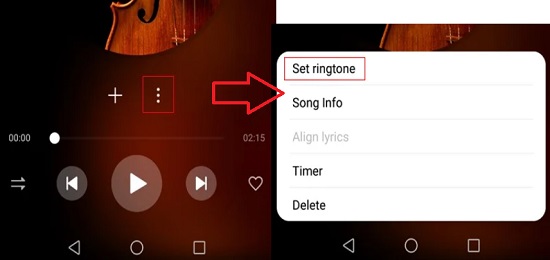 Alternatively, you can also set the ringtone using the settings app. You need to download ringtones, songs in Mp3 format from the internet. Open the File Manager application, next you select the All Files item. Here shows the folders inside your phone's internal memory. In there is a folder named "Ringtones". This folder contains optional ringtones. Move your mp3 songs into this folder in preparation to set it as your ringtone.
The steps are as follows. Go to Settings app -> Sound -> SIM 1 phone ringtone or SIM 2 phone ringtone. -> Custom Ringtone -> Choose your ringtone. Here you can also set to allow vibration notifications, Message ringtones for SIM1 and SIM2. You can also customize the notification sound with your favorite song.